---
Smooth - Resurrection EP
RAMM277D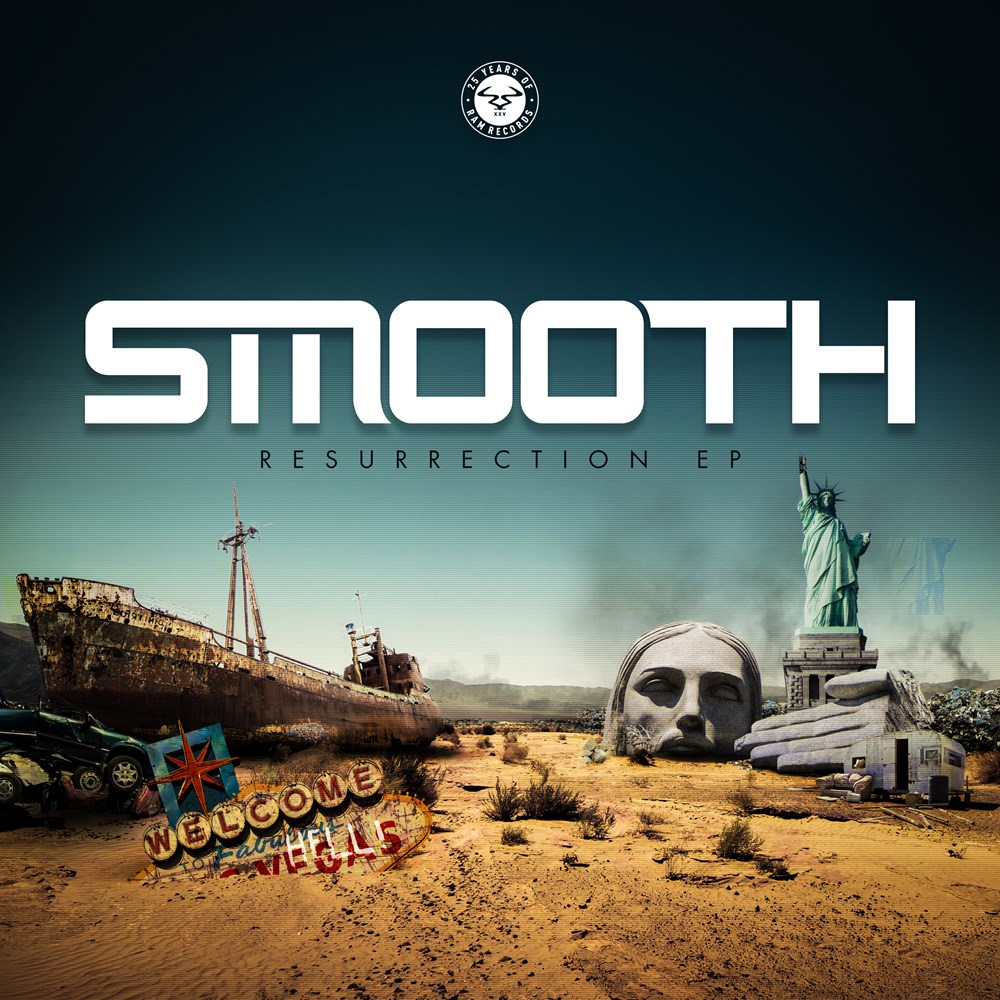 | | | |
| --- | --- | --- |
| MP3 release | £2.99 | |
| FLAC release | £2.99 | |
| WAV release | £2.99 | |
---
For twenty five years, Ram Records' ground breaking roster have stood at drum & basses forefront. Time and time again, they've delivered some of the most definitive releases which have helped to shape the genre's roots, becoming a prized part of its antiquity and huge back catalogue of releases. But alongside their primary artists, they've also welcomed guests to bring their refined production to Ram's ever-growing discography. Their next addition is from Smooth, an artist whose spent years refining his craft, from playing instruments in his formative years to turning his hand at metal, hardcore and finally drum & bass, where he landed himself on its most revered imprints. He continues this ascent with the 'Resurrection EP' on Ram, featuring four fresh cuts to add to an already stellar succession of releases.

First from the new batch of records is 'Trajectory', a steppy, snapping whirlpool of clattering bass rhythms and fluctuating note patterns. It pulls you into Smooth's dreamy soundscape, whilst still channelling a bassline which pulsates steadily underneath each flurry of beats. Up next comes 'Disco', with a more cascading, jazzy appeal, one which gradually builds into uplifting pads and clattering drums, helping to flesh-out the composition. 'Disco' points to Smooth's streamlined musicality, which features a huge repertoire of sound.

'Device' follows with a cinematic intro, which begins to grow steadily on a quick succession of sonic stabs and heavyweight drums. Amongst old-school breaks and rattling percussion sitting underneath the mix, the track is tribal yet crunches with grinding LFO. It's fierce in its delivery and channels more contemporary production standards. 'My Feeling' finishes the EP on a completely different vibe, drawing out keyed arpeggios and elevating synths. Smooth flexes his creativity one more time before the Resurrection's close, stringing together shimmery vocals and an emphatic climax. Alongside its predecessors, 'My Feeling' gives the perfect end to a stellar release. One welcomed by Ram's decorated history.
---