---
Audio - Make It Happen / Napalm
RAMM204D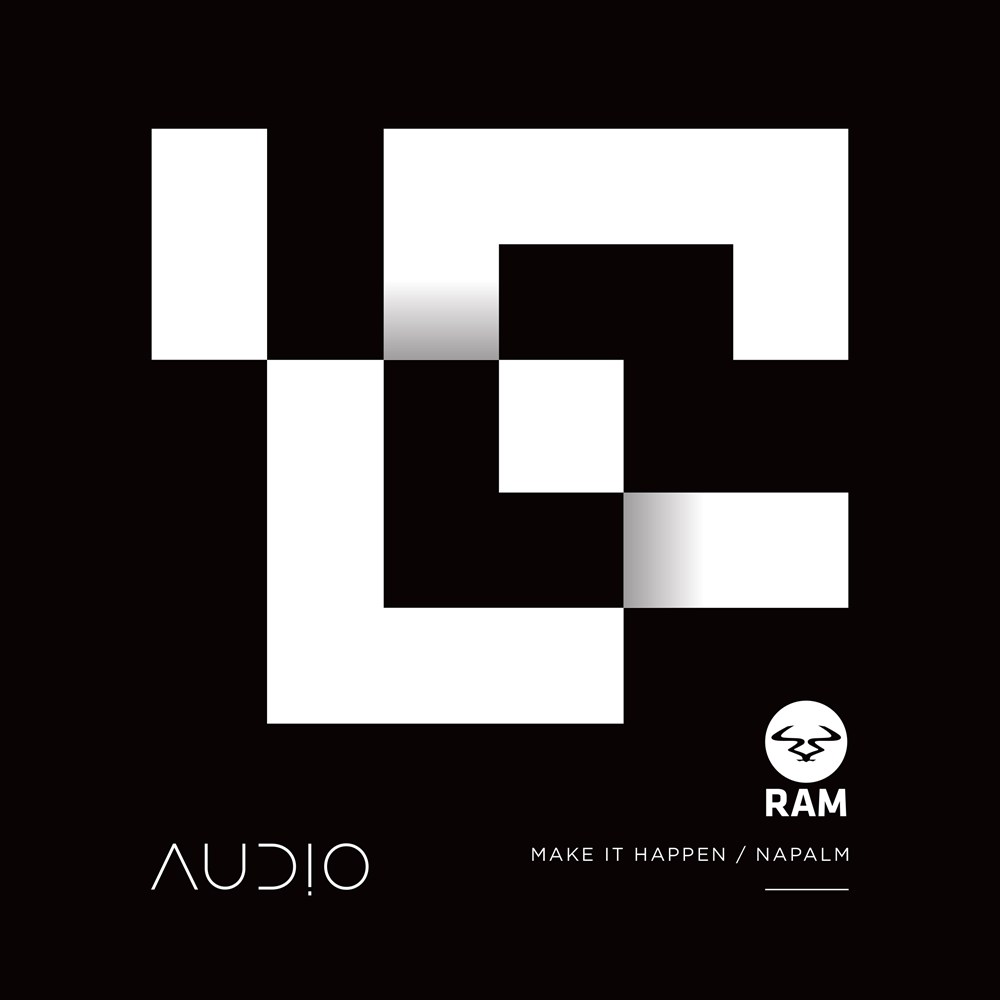 | | | |
| --- | --- | --- |
| MP3 release | £1.49 | |
| FLAC release | £1.49 | |
| WAV release | £1.49 | |
---
Needing little introduction, and having scored a Beatport number one with latest single 'Shatterdome', this fresh cut from Audio yet again reinstates his dominance. Slick and standing with fortress-like tightness, these two sonic slabs of bass bear down on you aggressively. Then again, what can you expect, from one of the most resounding names within the genre; even from his very first output?
'Make it Happen' is bulking and rolls forward like a freight train. Snapping between breaks and bass that bulges with power, it's a muscular number which brings another meaning to 'dancefloor anthem'. Broken up by interjecting sample, frequently pounding loops of distortion and warbling beat patterns pull you deeper and deeper into the mix. Pausing before ascending yet again into all-out chaos, Audio proves his intimidating production standards are upheld with every release.
Instantly recognisable from the vocal snippet, 'Napalm' promises to explode on impact. Detonating crowds at festivals this summer, from Prague's Let it Roll to stages across Europe, it's a chunky, clunking record which has already caused devastation across the continent. Distorted and with a warbling, low frequency, prepare to be taken by the synapses into drum & bass' murkiest waters.
Yet again, Audio demonstrates his unbridled capabilities. Gritting his teeth and once again proving a darker edge to the Ram imprint, this presents one more step towards an Audio LP...
---