---
Chroma - 201 Dub / Sovereign
PRGRAM022D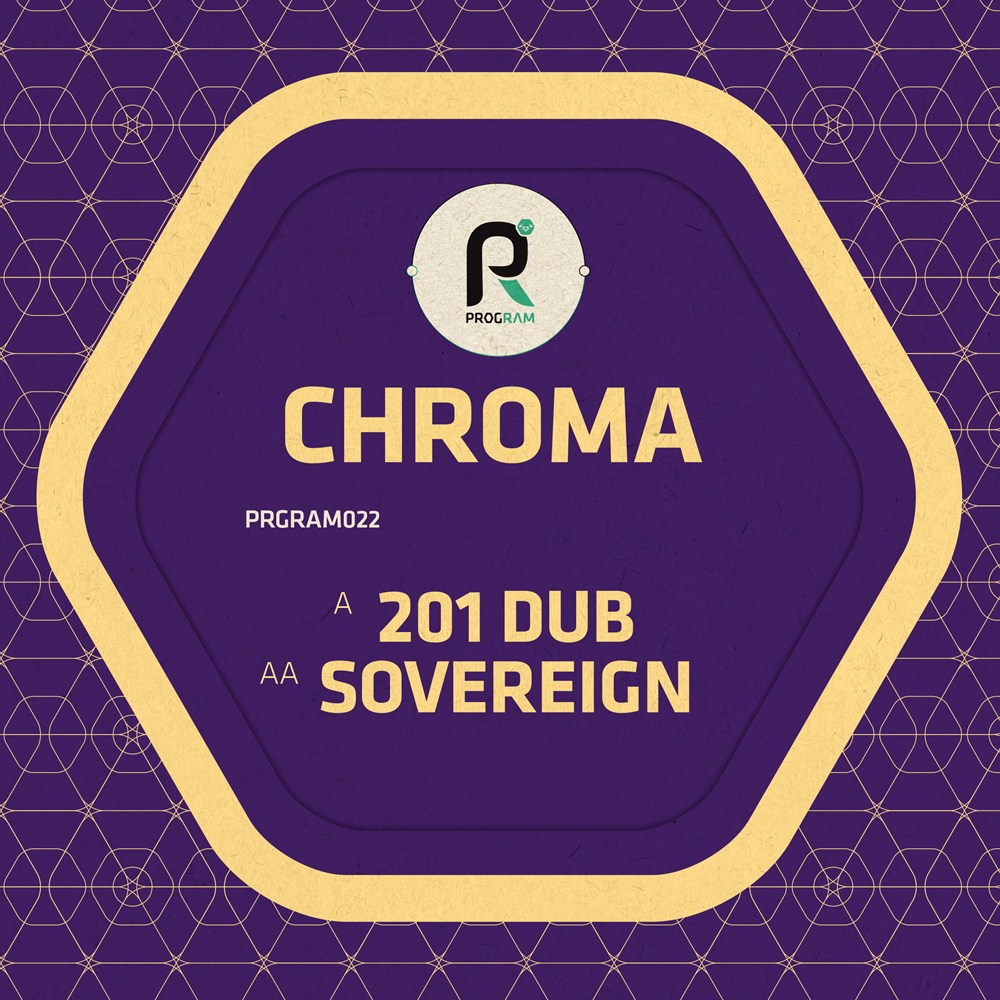 | | | |
| --- | --- | --- |
| MP3 release | £1.49 | |
| FLAC release | £1.49 | |
| WAV release | £1.49 | |
---
The name Chroma has echoed through the drum and bass community since their output as a collaborative project.
Individually, they've already been hosted by a number of pronounced record labels, being met by critical acclamation from across the business. But returning to underground tastemaker Program, Chroma's next production will resonate in your minds for a while. Their style has ensured longevity, whilst dipping into the futuristic sounds that makes contemporary drum and bass so forward thinking. And trust us, this one is no different.
Rolling out first is '201 Dub' which highlights the trios consistency at putting out heartfelt bass-slabs that can reach an intimidating depth of musicality. Plucky, powerful and precisely laid out, this track leaves a lasting impression for the whole release. Beginning with a skit that lays beneath its structure, you're instantly aware of the ragga-style vocal that fades between carefully constructed beat patterns. Enticing you further into the mix, its driving pace never fluctuates yet continuously holds the wraithlike vibe which Chroma seem to conjure seamlessly.
A record that quivers with power and with a bassline that reverberates throughout, 'Sovereign' continues with the same authority. At times you're caught unaware by its drifting humanism and the slight nod to the record's softer elements. This track opens their repertoire like a door, with the insistent kick of drums and skip of sample which weaves between loops of the amen break. Peppered with dynamic riff patterns, commanding your attention, the record is broken up by thoughtful breaks. As a result, they give you time to reflect on the versatility that Chroma is renowned for.
Going beyond the prototype and establishing themselves as a formidable force within the genre, this isn't the last you'll hear from the trio.
So once again, it's time to get with the Program!
---