---
Slang Banger - Labyrinth / Let There Be Love
PRGRAM018D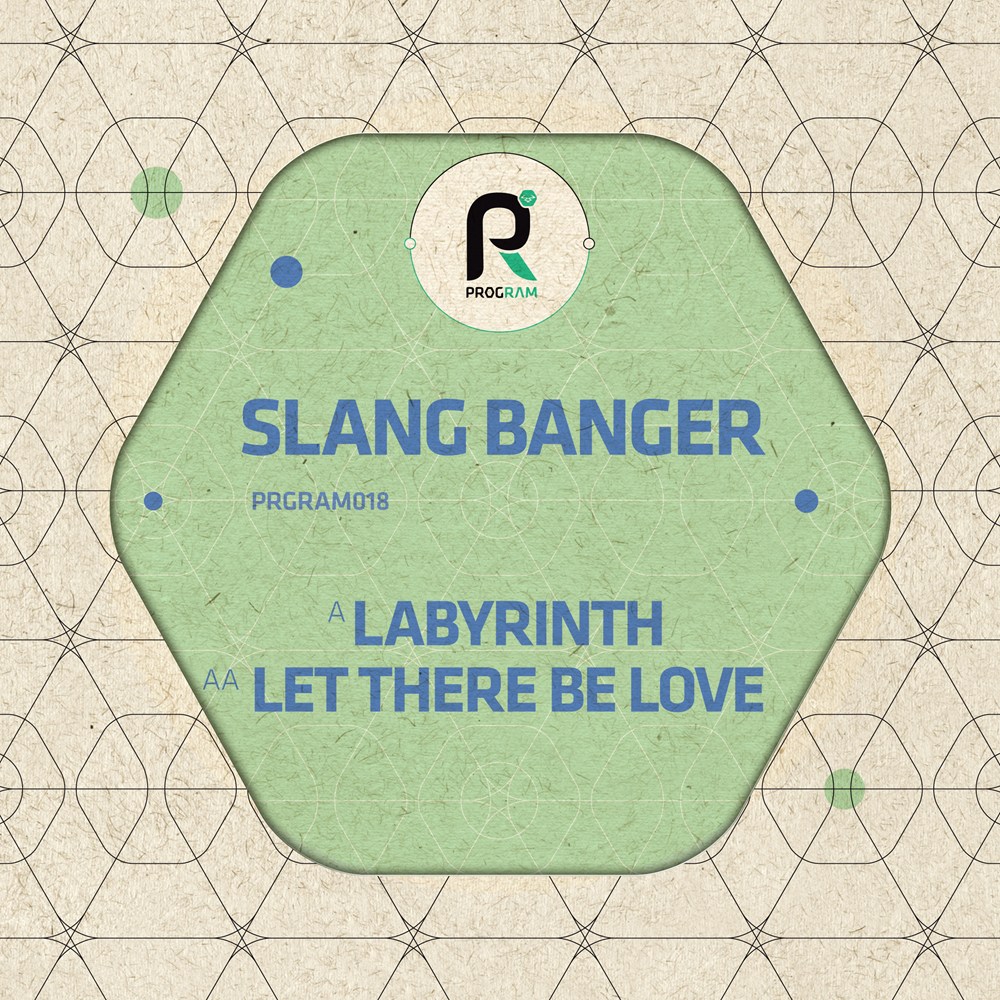 MP3 release
35% discount

£0.97

FLAC release
35% discount

£0.97

WAV release
35% discount

£0.97
---
May we have your attention please! Program are about to tear a humungous hole into drum & bass's space time continuum with this outrageously massive debut from brand new act Slang Banger.
There's not a lot of information available on Slang Banger right now. And Program are keeping tightly lipped on their origins. But know this: the music won't just do the talking… It will do the shouting, the pushing and the shoving. Press play and prepare to be smacked into timeless oblivion as Slang Banger lay down two killer cuts that dig deep into drum & bass's heritage while firing with premium future-focussed production heavyweightism.
'Labyrinth' ignites this Program chaos session with an ice cold synth blast and a pummelling series of visceral hoover stabs, rich physical subs and rifling, pacey breakbeats. Instant rave meltdown: Hardcore homages don't get delivered with more clarity and clout than this. Drop it and watch your floor writhe in eternal hedonism.
As the title suggests, 'Let There Be Love' is powered by pure positivity. In-keeping with the rave references of 'Labyrinth', this one comes complete with a soaring emphatic vocal, spine-melting pianos and a bold staccato bassline that surges with treacle-think low-end control. Unifying rushes guaranteed.
Two firing slabs of shocking sonics, one brand new act who are about to shake the scene into oblivion… It's time - as always - to get with the Program!
---