RAM Southampton, RAM Prague & RAM TorquayNew Events Announced
2014-08-07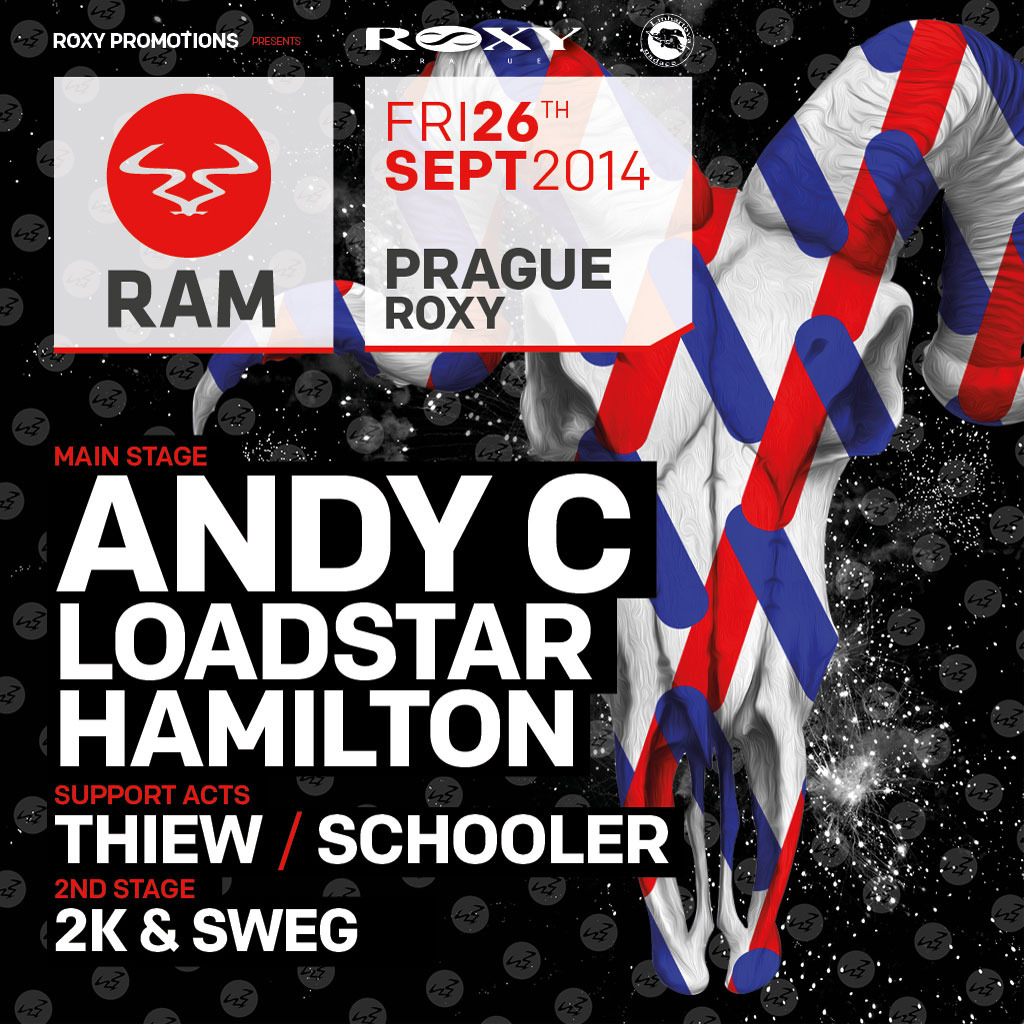 Listen / buy
---
These are the announcements youíve been waiting for: The RAM roster is about to hit a town near you, and so far Southampton, Prague and Torquay are all set for massive nights of d&b!
First up, on Friday 26th September we have Prague, at the infamous Roxy. Andy C, Loadstar and Hamilton will all be attending, so for anyone in the city this will certainly be a night not to miss.
Back in the UK, we have Southampton on the same night at the Warehouse, with Wilkinson, Calyx & Teebee and Rene LaVice.
Following on from this, we have RAM Torquay on Saturday 4th October. Join us at the Riviera centre alongside label bossman Andy C, DC Breaks, Loadstar, Hamilton and Culture Shock!
But stay tuned, because these arenít the only dates for our Autumn/Winter tour. With appearances all over the country, keep an eye out for more announcements and a chance to purchase tickets for your favourite label nights.
Torquay - https://www.facebook.com/events/337152343102733/
Southamptom - https://www.facebook.com/events/1494992337403114/
Prague - https://www.facebook.com/events/329380530553307/
---
Share
---
Listen / buy
---
---
---
Latest News
---
---
---
---
---
---
---
---
Latest Features
---
---
---
---
---
---
---
---
Related Artists
Andy C
With 40+ awards to date, DJ sets that see him play mainstages from EDC to Global Gathering, and a reputation as the go-to remixer for the li ...
Calyx & Teebee
To drum & bass fans the world over the names Calyx and TeeBee are synonymous with high quality, perfectly sculpted music. Just as Michelange ...
Culture Shock
Since the significant passing of an unmarked demo, the soundtrack to James Pountney's journey is one which is well known. The boundaries pus ...
DC Breaks
Drum & Bass duo DC Breaks have made their way onto the widest range of playlists. Their hardcore club cuts have been rewound by the likes of ...
Hamilton
Celebrating his 20th year in music and having conquered a number of different dance music genres, this talented versatile producer turned hi ...
Loadstar
Some acts resonate with bonafide bass heritage. It's nothing tangible. It's not something you can wear or say. It's certainly not something ...
Rene LaVice
A DJ, producer and film maker, Rene LaVice is a consummate artist, embracing creativity wherever he finds it and channelling his inspiration ...
Wilkinson
Hailing from the leafy suburbs of South West London is Ram Recordsí Wilkinson. His first insight into making music came aged of 9 when his p ...
---