RAMiami is out now!28 exclusives and a huge minimix from June Miller!
2015-03-16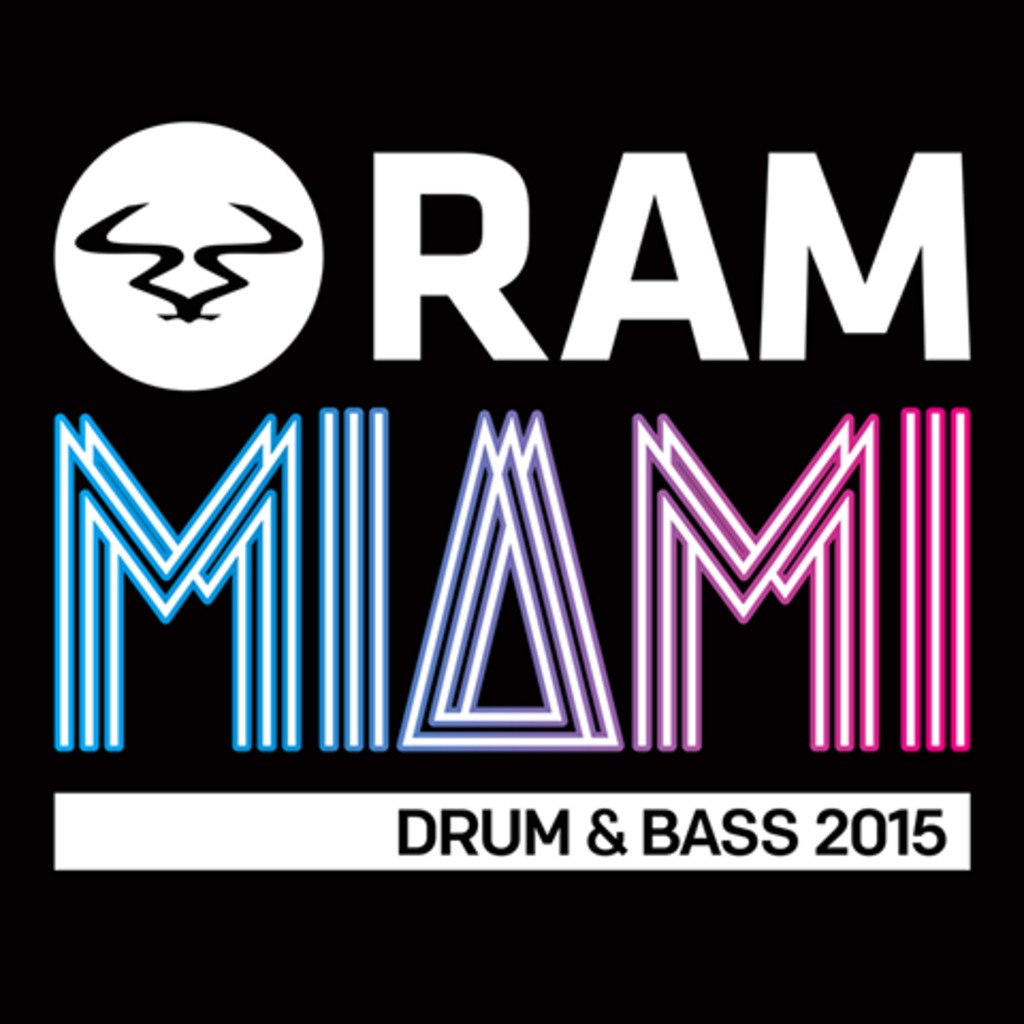 Listen / buy
---
The waiting is finally over… We've unleashed your soundtrack for the next Music week in Miami and it's packed full of exclusives. With no less than 28 brand new cuts accompanying you onto one of the world's hottest beaches, prepare for the smooth riding riddims of Ram Records to envelop the US and beyond.
From label stalwarts Delta Heavy, to new signees Teddy Killerz and championed guests Gerra & Stone, there's a musical taste to suit every palette. Whether it's from a renowned roster artist or a relative newcomer, this compilation bursting with heaps of exclusives is the only way to launch you headfirst into the innovation drum & bass is renowned for.
Carefully finessing this album, the Ram imprint is about to drum & bass for a transatlantic journey. It's a showcase of what the genre can offer… electric vibes which pulses through its veins and cherished memories of a tempo which pulls you into the morning's early hours.
Buy it here:http://po.st/RAMiami2015iT
But with the Miami conference pedestalling every major genre which has made electronic music so popular, there would be a void if Ram didn't step up. And as one of the most withstanding labels from the last two decades, they've delivered with immense style. You're provided with a host of smooth basslines and hotly tantalising vocals to take you from pool-party to clubs at some of the most renowned districts.
Audio is first to deliver, crashing in at full speed and leaving no survivors with the tear out anthem which is 'Combust'. Then taking you into a web of technicality and meticulous composition is Calyx & Teebee's 'Wipe Out'. There are also a huge selection of Vips to firmly solidify why it's important to revisit tunes which are still to this day so highly sought after; leading the way is Loadstar's 'Under Pressure' Vip, which set a stunning precedent in 2014.
So, now it's time take the legacy of Hornchurch to Miami and lay down the same roots which are still prevalent throughout the UK today. And adding that to Miami's reputation, it's a match which is set to make history.
Buy it here:http://po.st/RAMiami2015iT
---
Share
---
Listen / buy
---
---
---
Latest News
---
---
---
---
---
---
---
---
Latest Features
---
---
---
---
---
---
---
---
Related Artists
Audio
No other producer packs a punch like Audio. From his tattooed drum & bass knuckles to his ruthlessly hard-hitting productions, Gareth Greena ...
Bensley
Never before in Ram Records' 20+ year history has a story as unique and exciting as Bensley's unfolded. No previous releases. No previous DJ ...
Calyx & Teebee
To drum & bass fans the world over the names Calyx and TeeBee are synonymous with high quality, perfectly sculpted music. Just as Michelange ...
Chords
South London born Chris Ansah aka Chords began his musical journey via classical piano training as a kid. But it was after being shown drum ...
DC Breaks
Drum & Bass duo DC Breaks have made their way onto the widest range of playlists. Their hardcore club cuts have been rewound by the likes of ...
Delta Heavy
Delta Heavy is one of the most exciting duos to hit dance floors across the globe. Over the years, they've steadily conquered the club-lands ...
Frankee
David Franks otherwise known as Frankee is part of a new wave of producers to hit hit the scene in recent months. Although a new face to man ...
Hamilton
Celebrating his 20th year in music and having conquered a number of different dance music genres, this talented versatile producer turned hi ...
June Miller
Trace the very tendrils of drum & bass and you'll hit hardcore. Acid house's ugly little brother, its extremities resonated with a whole gen ...
Loadstar
Some acts resonate with bonafide bass heritage. It's nothing tangible. It's not something you can wear or say. It's certainly not something ...
Mind Vortex
Sometimes all it takes is one tune. One tune and that's it: your life will never be the same again. For schoolmates Laurie Carroll and Stefa ...
Rene LaVice
A DJ, producer and film maker, Rene LaVice is a consummate artist, embracing creativity wherever he finds it and channelling his inspiration ...
Teddy Killerz
---